All the events for the Emilia-Romagna "Green Day"
|
---
All the events for the Emilia-Romagna "Green Day"
---
Estimated reading time: 2 minutes
Are you green lovers? Can not resist the smells and colors of spring? Do not make any commitments for the 2nd of June because returns the Emilia-Romagna's Green Day (in Italian is Giornata Verde)! This is the moment when the outdoor tourism season begins with a rich calendar of events that will take you to explore the Apennines, from Piacenza to Romagna. The 2017 edition celebrates the two wheels and Mount Cimone will be the perfect theater to enjoy the pedals immersed in nature. In Sestola from May 26 to 28, "European Championship 2017 Downhill", then at Montecreto on June 24 and 25 with "Cimone Bike Festival 2017". Emilia-Romagna Tourism staff has chosen a number of appointments that will not leave you unsatisfied and will certainly show you what it is to enjoy the green of the region
1 – Colorno's gardens (PR)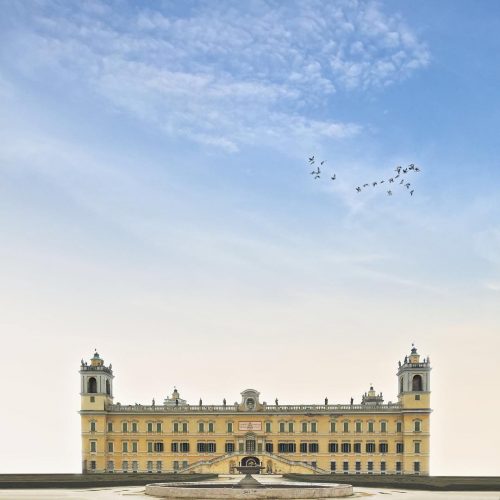 We start from an event in a perfect slow style that will take you to the visit of the most famous Ducal Palace in Emilia-Romagna. From 11.30 am you can go into the green of the palace discovering the secrets, and all the changes that have happened over time. Born as a park in a mix of French and Italian style, it has been reconsidered over the centuries on several occasions reaching British style in the last century. The visit continues at 13.00 with a suggestive picnic on site and then at 15.00 to reach on two wheels the LIPU Natural Reserve of Torrile and Trecasali for an interesting naturalistic visit. More INFO.
2 – Gole del Vezzeno e Museo della Rosa Nascente (PC)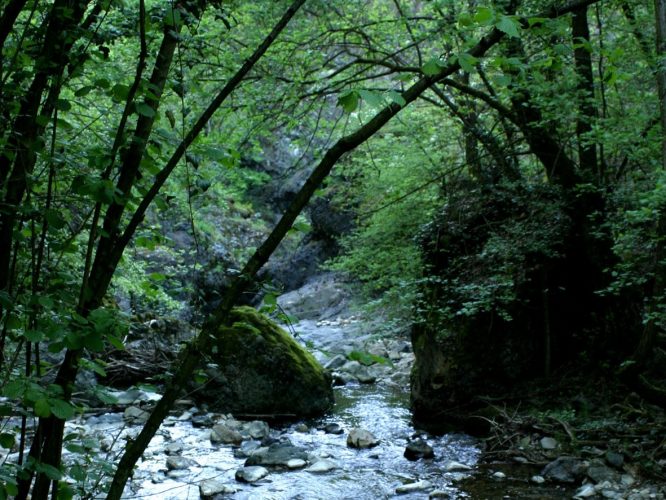 From Parma to Piacenza to discover the Gorges of the River Vezzeno with a path between paths in the woods and steps on rock in the green hinterland of Piacenza. Do not be afraid the journey takes less than an hour and then you can relax with a host of events linked to the Gropparello Castle: from the wine tastings for adults, to the fairytale park for your kids! And do not forget the Rising Rose Museum, a magical place with 17 roses, where you can not get stupefied by the smells and colors of the flowers, and then lose and enjoy the maze of roses. More INFO
3 – Ultra Rail Via degli Dei (BO)
If you are a trekking lover and you like the challenge why not launch yourself to discover the Way of the Gods? An Ultra Trail of 125km to relive the history always immersed in nature, Etruscan finds to the Romans who inhabited these areas, between the Setta and Savena streams. The ancient Flaminia Militare can be traced as you wish, from pure trekking to mountain biking through places such as Mount Adone, Monzuno (Mons Iovis, Mount Jupiter), Monte Venere, Monte Luario (Lua was the Roman goddess of Atonement) Who give the name to this magical route from Bologna to Fiesole.
Se siete degli amanti del trekking e vi piace la sfida perché non lanciarvi alla scoperta della Via degli Dei? Un Ultra Trail di 125km per rivivere la storia sempre immersi nella natura, dei reperti etruschi fino ai romani che abitarono queste zone, tra i torrenti Setta e Savena. L'antica Flaminia Militare percorribile nel modo che meglio desiderate, dal trekking puro alla mountain bike attraverso le località come Monte Adone, Monzuno (Mons Iovis, monte di Giove), Monte Venere, Monte Luario (Lua era la dea romana dell'espiazione) che danno il nome a questo magico percorso da Bologna fino a Fiesole.
4 – Gli Amici dell'Asino (FC)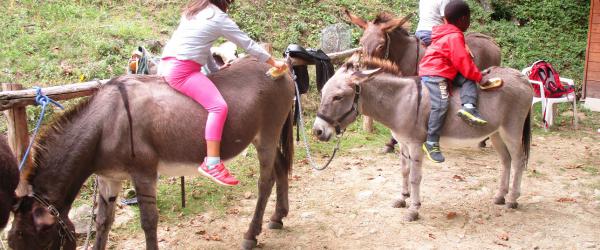 For the little ones a fun-filled event in the Forlivese: all in the ranks of the donkeys walking in the farms or countryside trails on the trails of wild animals! An adventure at Campolombardo that can make your children aware of them and instruct them while at the same time making him experience, an original experience, in the company of one of the typical animals in the rural history of Emilia-Romagna. By INFO.
5 – Voliamo festival (MO)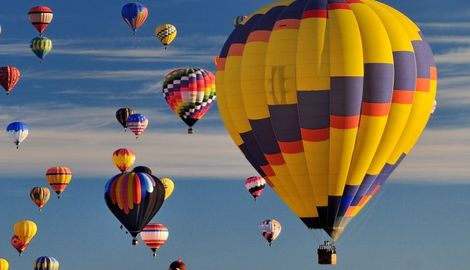 We want to fly directly to Modena (and not figuratively) thanks to VoliAmo festival! At the Ghirlandina Hippodrome, visitors can experience – from viewers or passengers – the thrill of free or locked hot air balloons or special shapes, admiring horses at the trotting, attending competitions and sports performances, shows and Concerts, shopping and enjoying exquisite food and wine specialties. And for kids, a fun park, animations and guided tours of pony discovery and how balloons work … we have to add more?
More INFO.