Mille Miglia 2017 across the Emilia-Romagna's Motor Valley
|
---
Mille Miglia 2017 across the Emilia-Romagna's Motor Valley
---
Estimated reading time: 1 minute
If you are a true lover of vintage cars and motor world this year you can't miss the 35th recall of the historic Mille Miglia race (Thousand Miles)! Starting from Brescia, with a 1700km journey through over 200 Italian municipalities, the world 's largest traveling car museum of vintage cars will revive the original stages in a unique itinerary combining sport with the environment, Art of the Bel Country. We have come to the 90th anniversary since its first historic run in the late 1920s, but still today, thanks to the rhymes of vintage cars ready to compete.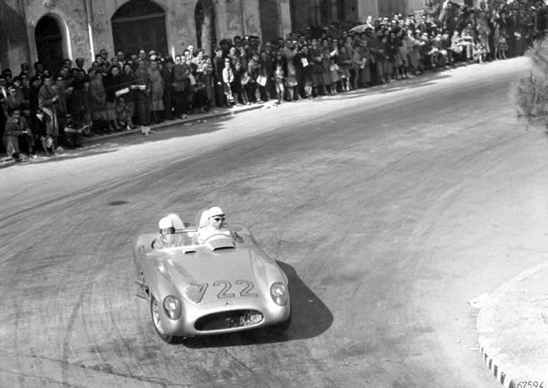 ---
History
We are in 1927 when the Italian count of Brescia Aymo Maggi, a famous motor racer of the 20's, decides to dedicate a car race to his city, that was omitted from the Grand Prix of Italy. With the collaboration of other characters of the racing car's world, such as Renzo Castagneto and Count Franco Mazzotti, is decided a "eight" route that arrives to Rome and then returns to Brescia. The path was subsequently modified several times, 13 in succession, of the 24 editions.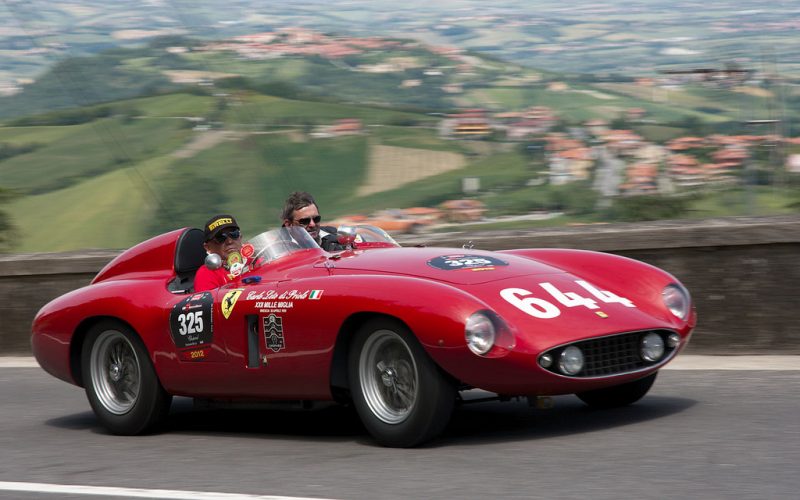 ---
The tradition
Since 1977 Mille Miglia lives in the form of a regular car race of the time: only cars produced before 1957 can participate in the original race. Today's route is tasted by vintage car lovers who want to relive the fascinating moments of the stages along the beautiful country, supporting in different locations and thus appreciating different aspects that do not necessarily belong to the Motor Valley: good Italian food, d 'Art to all the attractions of a territory that can not leave you unsatisfied.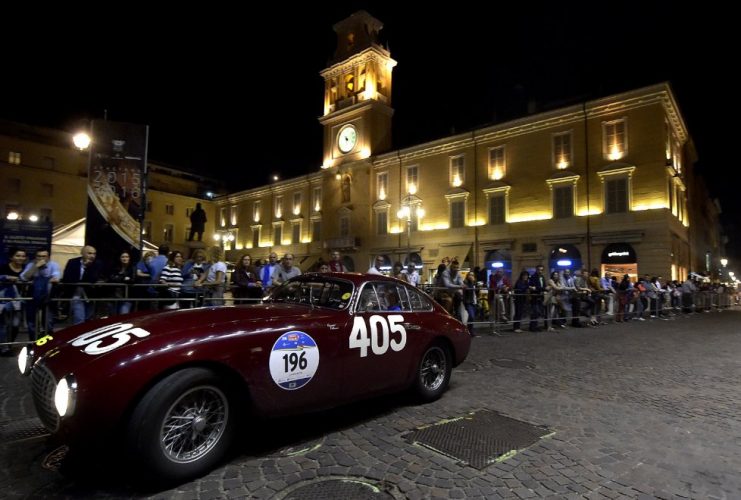 ---
The Motor Valley
Along the way there are several Emilia-Romagna locations you will discover: the first of the race is, without a doubt, Ferrara that will also host the Ferrari Tribute to Mille Miglia and the Mercedes-Benz Mille Miglia Challenge: over 150 crews of the most modern cars will close the first stage in the square and Largo Castello and after the official gala stay in the Estense's city that will depart on the morning of May 19th. Then you'll arrive to Romagna, and Ravenna, Gambettola and then get to San Marino, thus overcoming to Marche, another Italian region. On the way back we meet the province of Modena with Pavullo in Frignano, Reggio Emilia and then to one of the most important stages of the entire route … we are talking about Parma! Here the car park dedicated to the event in the Ducal Park will make the perfect theater of a historic humanity heritage site and car museum.